Watch for 'The Faery's Kiss' Opening in Your Area!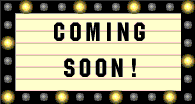 The show has been developed to be performed on virtually ANY type of stage: Thrust, Theatre-in-the-Round , Outdoor, Dinner Theatre, Tours, etc.
Tell a Theatre Company Near You!
UPCOMING!


Louisville Area!
The Bullitt County Theatre. Bullitt Central Auditorium. Shepherdsville, KY.
Evenings: March 5, 6, 7 & 12, 13, 14 at 7:30 p.m. and Sunday Matinees March 8th and 15th at 1:30 p.m.


NB, Canada / Calais, Maine Area!
St. Croix Theatre Company, St. Stephen, NB. Summer 2009 - to be announced. Auditions in March.
Links to watch for upcoming shows:
.
Bullitt County Theatre Company
St. Croix heatre Company, NB, Canada
.
Faery's Kiss Home Page